Venues and festivals that nurture emerging work must offer artists protection as well as a platform, says Jo Crowley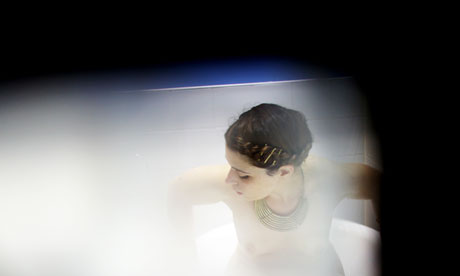 During the last week of the 2012 Edinburgh Festival Fringe I sat in a respected venue, watching a promising ensemble of emerging artists presenting their new show. The artists were clearly talented and highly skilled. The audience was typical of Edinburgh – peers, punters, critics and programmers, united in their support and curious to see what this talented young company had to offer. Myriad venues, festivals and funders of national and international standing had supported the show.
Expectation was high. However, there was a problem – the show wasn't finished.
Now don't get me wrong. I have repeatedly seen the benefits of developing artistic work in dialogue with audiences. Letting evolving work breathe through work-in-progress and scratch performances can be enormously beneficial to some artists with regards to the quality of the artistic work they create and, ultimately, to the final experience offered to audiences. But is Edinburgh, the biggest arts festival in the world, the largest performance showcase on earth, really the right context to present developing work?
In this instance, the show in question needed substantial dramaturgical attention and technical development. Reading the small print on the programme, you could deduce the show was still in development. However, this was not communicated on venue, company or fringe publicity. I witnessed a series of venue and festival programmers bemused as to why they were watching an unfinished piece, questioning why this hadn't been communicated and, perhaps most disturbingly, rejecting future programming of the show on the basis of a work-in-progress showing.
This prompted me to consider the potential repercussions of exposing developing work too early or in the wrong context. If this emerging work is being supported by established organisations, why is it being exposed so publicly in the wrong context? How supportive are these organisations actually being of the artists, ensembles and companies involved?
Venues, festivals and platforms that support emerging and developing work need to have a thorough and informed awareness that exposing work at the wrong time, in the wrong context, or to the wrong audience can cripple a project and have major repercussions on an artist's future work, as well as inhibiting their ability to grow audiences, attract funding and develop future touring and programming.
Supporting emerging talent and collaboration, particularly in the current climate, must be about more than just providing money, space and resources. Surely it must also encompass a fundamental commitment to nurturing, and to having informed and honest dialogues about appropriate contexts and platforms for presenting evolving work? And surely to be most productive these dialogues should involve a series of perspectives – with contributions from peers and audiences.
If we can ensure this, then perhaps we might just find a way in which emerging artists can grow and survive even in these challenging times. Most importantly, we'll see the work of visionary emerging artists being realised, and the best possible future experiences for audiences achieved.